Africans, Asians make Huge Leaps on February's FIFA/Coca-Cola World Ranking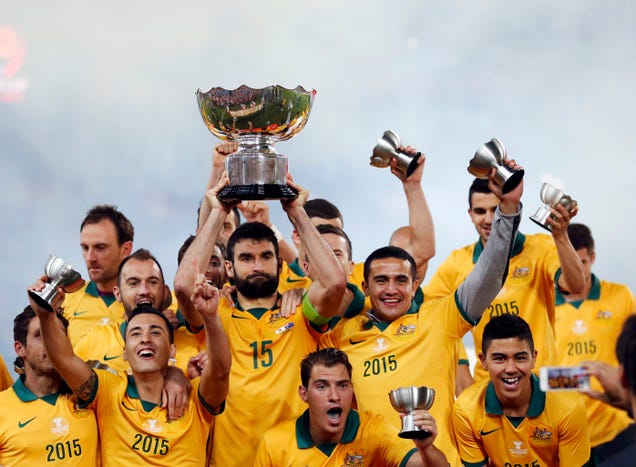 The AFC Asian Cup and CAF Africa Cup of Nations have accounted for movement aplenty on February's FIFA/Coca-Cola World Ranking, despite the top ten remaining unchanged. (Buy Fifa 15 Coins PC, XBOX 360, XBOX ONE, PS3, PS4, Android, IOS Service on UTfifa15coins.)
Côte d'Ivoire (20th, up 8) edged Ghana (25th, up 12) on penalties in the latter's final, while its losing semi-finalists, Congo DR (46th, up 11) and hosts Equatorial Guinea (49th, up 69), have made huge climbs to reach the top 50 for the first time since the introduction of the global ladder. Congo (49th, up 12) have also profited from their performances in the tournament to ascend 12 spots.
Meanwhile new Asian champions Australia (63rd, up 37), beaten finalists Korea Republic (54th, up 15), United Arab Emirates (66th, up 14), Iraq (94th, up 20), China PR (82nd, up 14) and Iran (41st, up 10) have all climbed at least ten places. Iran's rise means that Asia once again has a team in the top 50.
In addition to the above climbers, the following teams have risen by more than ten places: Pakistan (171st, up 17), Mauritania (123rd, up 15) and St. Vincent and the Grenadines (110th, up 11). The latter two have benefited from a devaluation of past results, while Pakistan won a friendly against Afghanistan recently.
Costa Rica (13th, up 3) have also reached their highest-ever position following a devaluation of past results.
The progress made by Asian and African teams is also reflected in the composition of the top 50. As already mentioned, the AFC is represented by one team, while CAF has increased its quota by one to 12 and UEFA has to make do with 28, a fall of two. CONMEBOL (6), CONCACAF (3) and the OFC (0) have the same number of teams in the top 50 as in January.